Many times folks have a clawfoot bathtub but are missing one or more of the feet for the tub.  Finding replacement feet is a chore for sure.  Fortunately, there are re-casting companies out there so it's possible to purchase a new set for your tub.  Unfortunately, the replacement feet are not that inexpensive.
If you have a clawfoot tub that you are thinking of refinishing yourself or having professionally refinished and you also need to replace the feet, it might be worthwhile to investigate purchasing a new acrylic clawfoot tub.
Often times the shipping is free and you can't start with a new clean tub and forego the refinishing process and forget the search for expensive, replacement feet.
One other option that might work for you is the replacement feet strap system. Basically, the feet are all attached to strong metal straps that bend under the weight of the tub.
This creates a cradle that the tub can sit on. The weight of the tub makes the system firm and distributes the tub's weight evenly. Pretty cool concept. The feet come in oil rubbed bronze, white and chrome.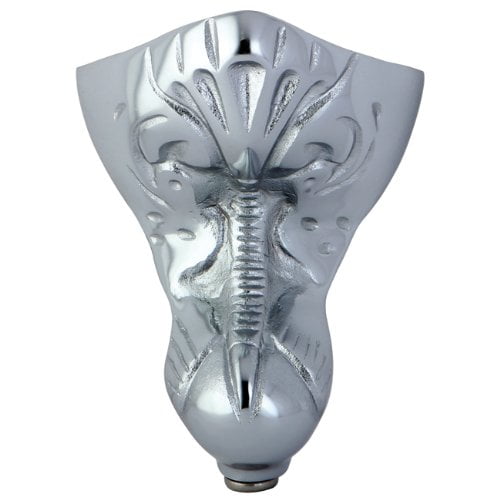 Clawfoot Bathtub Replacement Feet